Monthly net subscription: 230 Euro
Net one-time purchase: 3745 Euro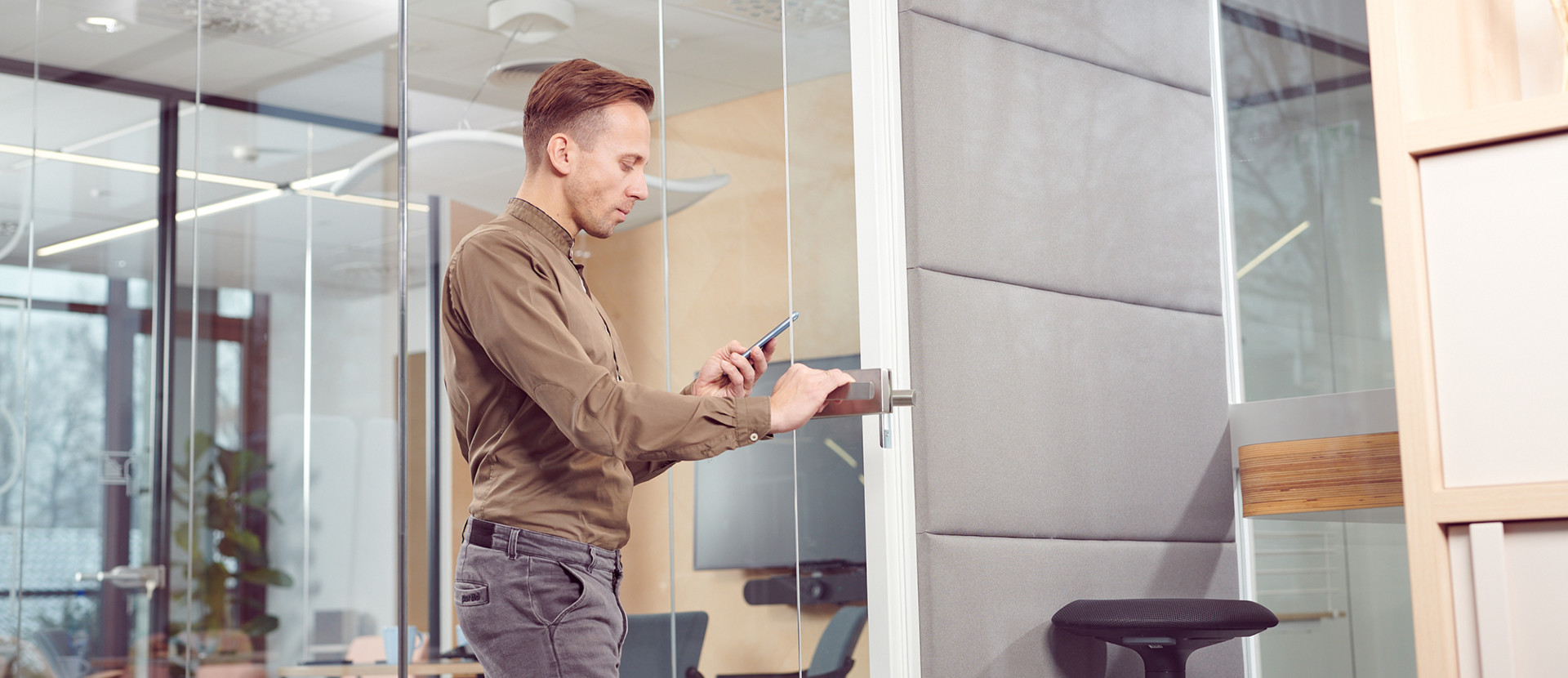 And here are our beautiful phone booths
Take a moment to explore our entire family of soundproof products, starting from single-person booths, through two-, three- and four-person pods and ending with mobile private offices. All are incredibly soundproof and available with a convenient subscription.
Soundproof phone booths by IMIN Pods: you don't have to buy to use them.
Why is it worth choosing our booths?
Bass traps
Acoustic booths are crammed with bass traps, thanks to which the quality of the acoustics inside are raised to the maximum.
Booths to suit any space
Whether your business is a quiet office or a noisy warehouse, thanks to our booths' certificates, we can install them anywhere – even on the production floor.
E-glass - the new face of privacy
With the intelligent liquid crystal film, controlled by remote control, you get even more comfort in your phone booth. A single click makes the panes of the entire booth frosted. With another click they are transparent again. You decide the level of privacy.
Multi-year experience
We are pioneers in the manufacture, sale and rental of acoustic booths. We have already sold more than 10,000 booths worldwide. The number of global brands that trust us obliges us to grow. This is what we focus on.
Allow yourself
to hold a
conversation in silence
Are you looking for a comfortable place to work in your office? How about an area for relaxed phone calls or company meetings? Rent acoustic booths from IMIN Pods! We were the first to introduce acoustic phone booths in Poland. We are currently the only company to offer them for rent.
Our phone booths are for everyone. They work well in an office, warehouse or even a production hall. We will adapt them to your needs and you decide how long they stay in your company. Based on your requirements, the rental calculator will calculate the subscription amount. Without any paperwork or examination of your company's financial condition, we will deliver the booth even within a few days. And the best thing is that you can have a one-person booth for only 150 Euro a month. That's less than the cost of your company's Internet subscription. Don't want to rent? No problem. You can also purchase each of our booths on a one-off basis.
You decide: small or large, on a subscription basis or as a single purchase. Let us know what you need and we'll do the rest. Lightning fast. And remember: with us you don't have to buy a booth to use one.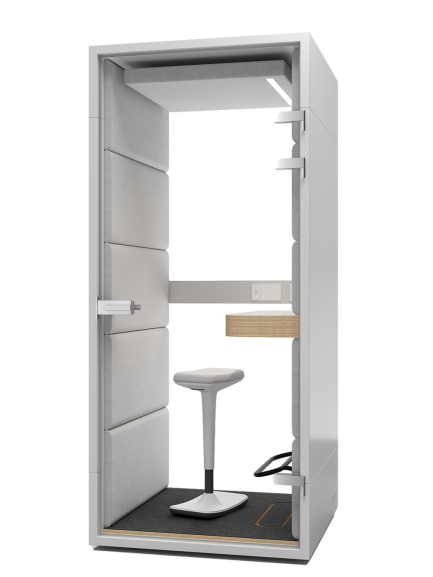 We believe that
good design can be
made in Poland!