2-person acoustic booth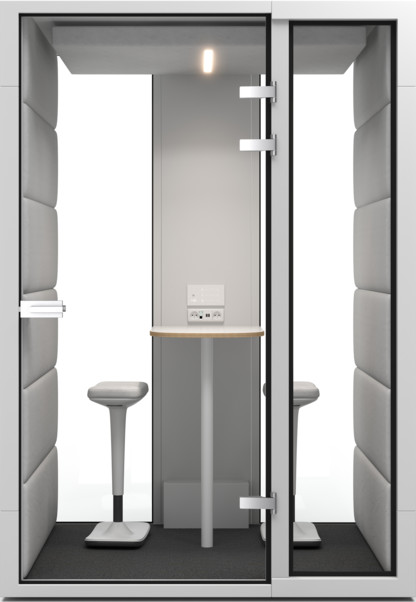 M
Where there are two minds, there are many possibilities
Only 60 centimetres wider and 30 centimetres deeper than a single-person phone booth, but it can be used for face-to-face meetings: the two-person acoustic booth. With 33-dB soundproofing, it is the perfect place for meetings that require discretion, to discuss sensitive data without fear or to invite a candidate for an interview. It takes up so little space in the office, yet it's so useful. And multifunctional. The model M acoustic pod is equipped with a motion sensor that will switch on the lighting and ventilation as soon as you enter the booth and switch them off when you leave it. A touch panel will allow you to manage the functions of the booth at will, and the hockers will keep you on the move despite sitting in place. A miracle. We're so confident in the utility and aesthetic qualities of the M pod that we're giving you the option to hire it. Once you're convinced of it, you won't give it back but will order more.
Monthly net subscription: 520 Euro
Net one-time purchase: 8370 Euro
The simple way to silence
Why build a conference room in the office when you can find a simpler solution for a quieter area in the workplace? A two-person acoustic cubicle – and any of its smaller or larger 'sisters' – is the simplest and most efficient way to create quiet in the office. It is equipped with everything you need to work in the highest standard of comfort: efficient ventilation, electrical sockets, USB ports, a practical table, seats, a control panel for the booth's settings and, well, that silence. This is what millions of people sigh for in an M pod.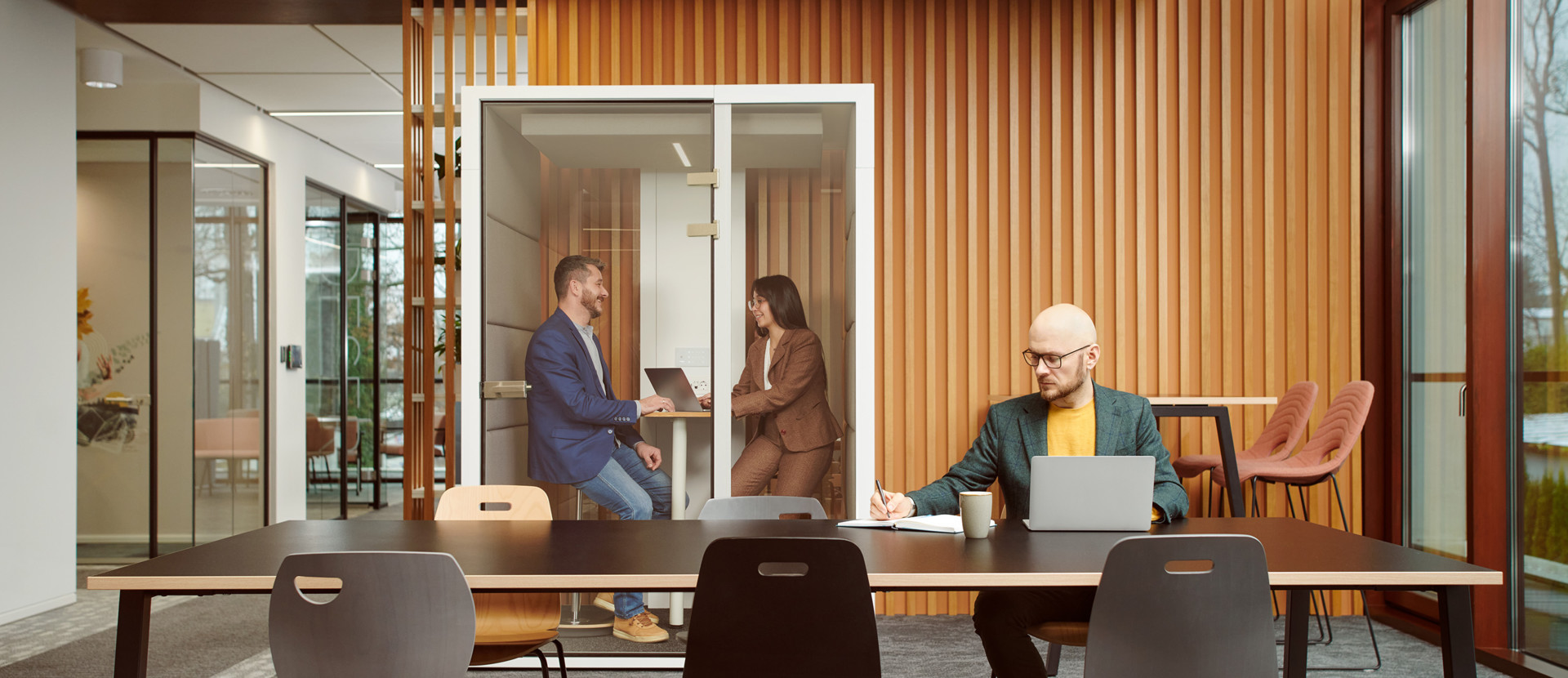 Technical Specifications
If you want to add a soundproof acoustic M pod to the floor plan of your office and need more technical information, take a look at the table and downloads below. They will help answer your most specific questions.