1-person acoustic phone booth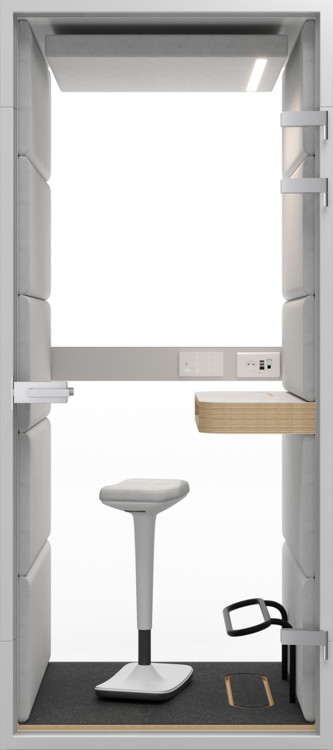 S
A phone booth that you customise to your liking
With just a few taps on its touch control panel, you can adapt the IMIN Pods soundproof phone booth to your preferences. So you can treat this acoustic booth as a private mini office. And work in it until late, if the situation demands it. The low-intensity lighting in the morning can easily be increased in the evening. You can also change the colour temperature. The shelf is at such an ideal height that you can work at it either sitting or standing. Welcome to our cosy world, where you can leave the noise behind the door. The door of a phone booth, of course.
Monthly net subscription: 270 Euro

Everyone has an opinion…
…and the single-person S phone booth can cater for all. It's up to you to decide how to configure the soundproof booth so that you can work pleasantly and comfortably in it.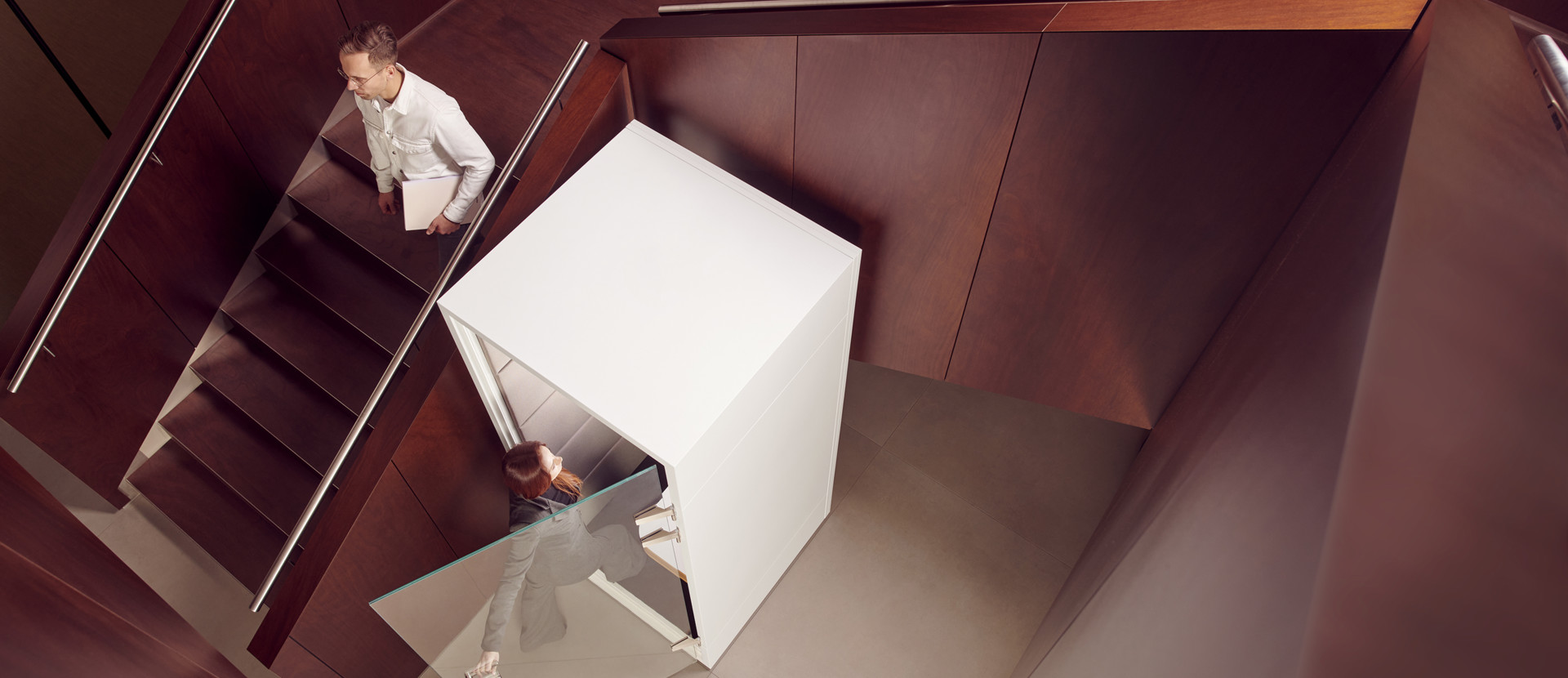 Technical Specifications
Do you attach great importance to all aspects of your daily working life? So do we. That's why we've created phone booths: office furniture that simply makes it better, more pleasant and more efficient to do your job. Check out the parameters of the S-sized booth: