3 person acoustic booth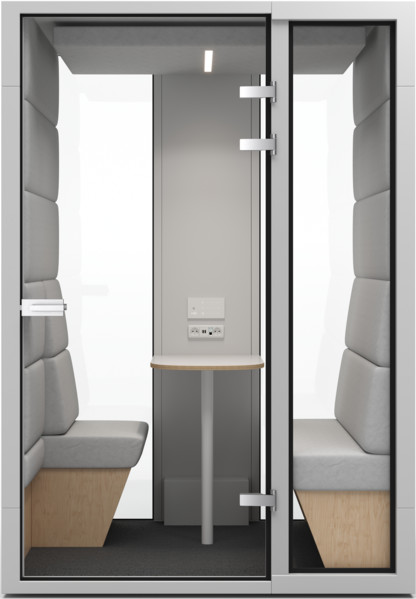 M³
The only three-person pod on the market
No longer do you have to choose between a two-person pod used mainly for 'informal' meetings and a four-person pod that can confidently be called a conference room. Here it is, at a great price: the one and only three-person acoustic pod, model M³, which combines the features of a two- and four-person pod. It is small in size, identical to the two-person pod, and is equipped with the sofas familiar from the four-person model. So if your office is on the small side, the three-person M3 pod is unrivalled. It takes up very little space – not much more than a single-person acoustic booth – is equipped with comfortable sofas that can accommodate as many as three people and can be had for as little as PLN 1530 net per month. This kind of thing can only be found at IMIN.
Monthly net subscription: 560 Euro
Net one-time purchase: 9020 Euro
The booth that's just right
We fit everything in an area of 2 m²: two sofas (single and double), a table, an extended media port and 6 m² of bass traps, so you'll know what an echo-free space really is. The only three-person office phone box on the market will delight you with its compact size and what it can do for you.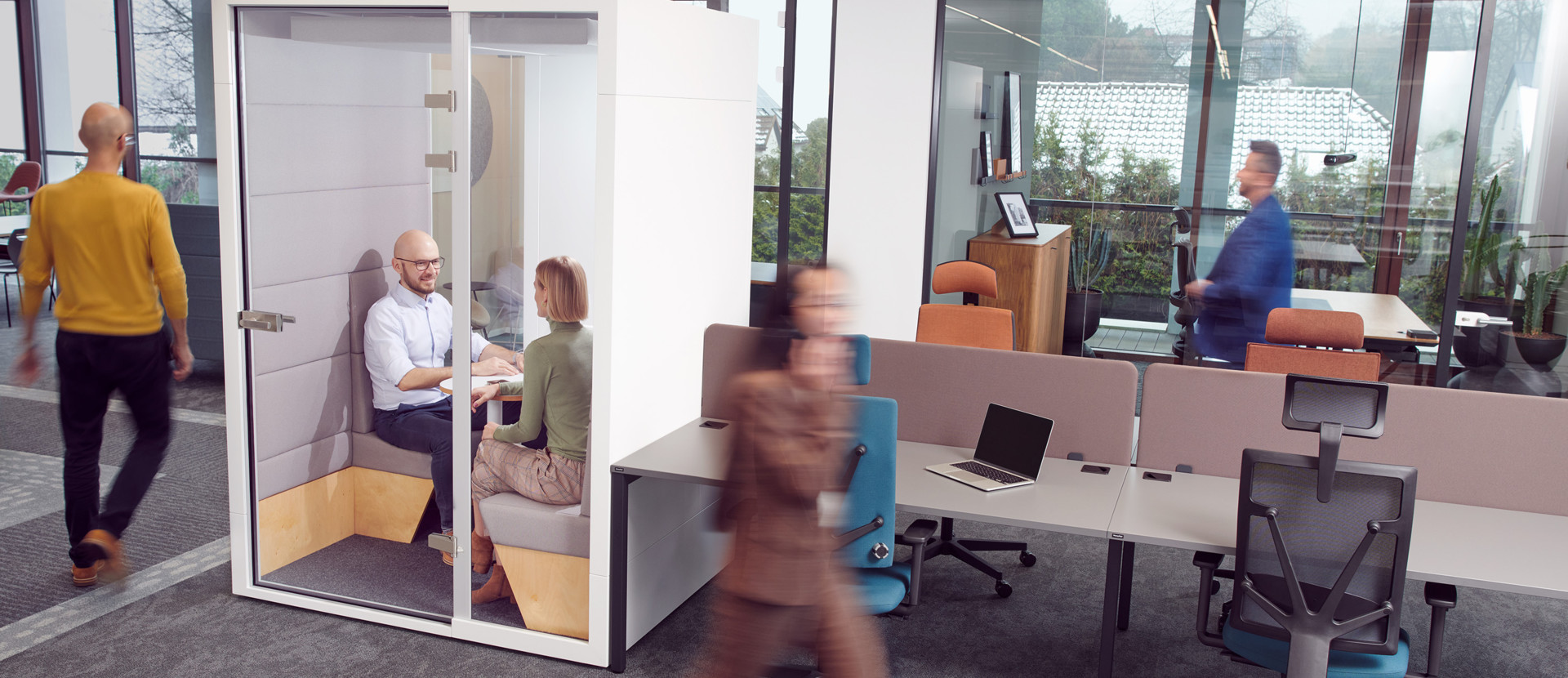 Technical Specifications
Inspired by modern office architecture and open-plan spaces, IMIN Pods soundproof rooms will improve the acoustic quality of your office. Check out the details of the M³ pod.