4-person acoustic booth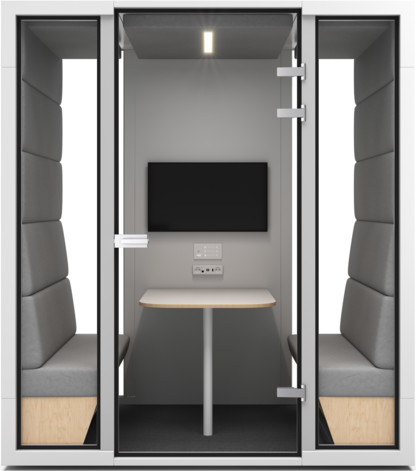 L
Peace and quiet wherever you need it
It is so small and so big at the same time. You can fit it anywhere, even in the lobby, but it will surprise you with its spaciousness. The soundproof mobile conference L pod was designed as a 4-person pod, but can comfortably accommodate up to 6 users – that's basically a room. The soundproof office space will improve the wellbeing of those using the pod, thereby increasing their productivity. And if you find that there is a better place in the office for your 4-person acoustic pod, relax, the pod is 100% mobile. You can take care of the relocation yourself or outsource it to us. Premium service is our standard.
Monthly net subscription: 680 Euro
Net one-time purchase: 10985 Euro
A meeting room that fits anywhere
The 4-person L pod has revolutionised the way we look at seemingly 'unusable' spaces in the office. Small lobbies and vestibules – you can now use all of these spaces to host a soundproof acoustic pod, and thus obtain many additional meeting rooms. With an ideal 3 m² of surface area, it is possible to insert a soundproof pod almost anywhere, while maintaining a comfortable space for the users inside. The L-sized pod can also be attached to desks or used as a free-standing piece of furniture in open-plan workspaces. Do you want to try different options in your office? Great! You can rent an L pod and see for yourself.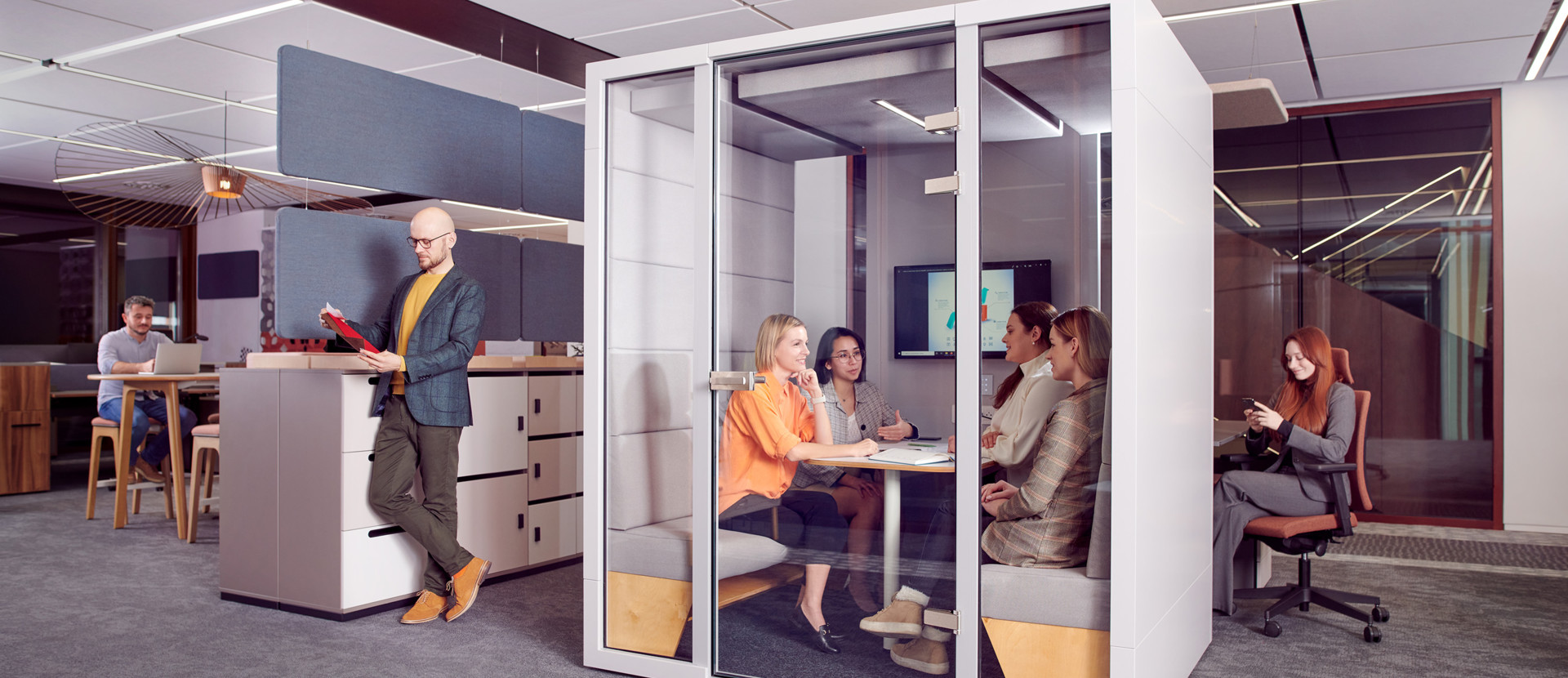 Technical Specifications
33-dB soundproofing and more than 7 m² of bass traps to completely eliminate echoes, extensive media ports, safety glass and many, many more great features. Those hungry for technical info about the four-person acoustic pod are referred to the table below. And those wishing to download files to their device should visit the Downloads section below the table.